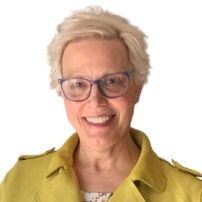 Cheryl Zaabel, Licensed Clinical Professional Counselor, is a highly experienced therapist who joins us from Chicago suburbs through our telehealth platform. She uses her warm, outgoing personality, and 25 years of clinical experience to ensure a comfortable and inviting therapeutic environment for her clients although they are not working together in person. 
Cheryl specializes in working with individuals who are dealing with compulsive behaviors. Compulsive behaviors are actions that are done excessively and repeatedly even though they result in negative outcomes. For example, hoarding, gambling, sex, exercise, excessive spending, etc. Additionally, she works with individuals who have a dual diagnosis. A dual diagnosis is when the client has more than one diagnosis. For example, someone who has compulsive behavior as well as ADHD. While those areas are Cheryl's specialty, she also works with anxiety, depression, personality disorders, grief, substance abuse, trauma, and gender issues.  
Cheryl works with individuals, couples and families. When Cheryl is working with young children or adolescents she engages with the parents or guardians to ensure the best results with coping skills can be established. This is especially true when working with children with autism or attachment disorders. 
Cheryl focuses on an individualistic approach to therapy that is centered around the person she is seeing and their specific needs. She also uses Cognitive Behavior Therapy to help clients identify and change their thought patterns in order to improve emotions and behavior. Additionally, she utilizes Family Systems Therapy which helps clients to resolve problems or conflicts within the family unit. Cheryl also incorporates many wellness strategies, like mindfulness, into her work based on each person's needs and preferences.  
INTERESTED IN WORKING WITH CHERYL Zaabel?
Contact our Client Care Team to see her availability!