MEDICATION MANAGEMENT
NURSE PRACTITIONERS
NURSE PRACTITIONERS
Elliott Counseling Group Nurse Practitioners: Behavioral Mental Health Medication Management & Support
In addition to therapists, Elliott Counseling Group employs three Nurse Practitioners (NPs) who bring a medical approach to mental health and wellness. 
Medication support with no long wait lists.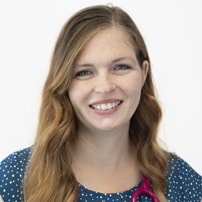 Sarah Schulze
NURSE PRACTITIONER
Sarah is a certified Pediatric Nurse Practitioner, specializing in Behavioral Mental Health medication management for children, teenagers, and young adults. Her mission is to help her clients establish effective and lasting health practices for optimum quality of life. She sees clients ages zero to 23.
Preferred Pronouns: She/Her/Hers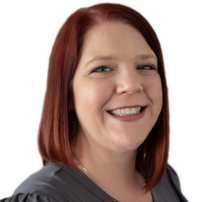 Taysha Ryan
NURSE PRACTITIONER
Taysha has an extensive background in nursing and has experience working with gender-affirming patients, prescribing hormone therapy medications, and supporting patients navigating very emotionally challenging situations. She is very easy going and empathetic with all her clients. Taysha is skilled in treating anxiety, depression, ADHD and other behavioral health needs.
Preferred Pronouns: She/Her/Hers
Many of our NP's clients are already on medication but were not happy with their care, the wait times for appointments, or the single-minded approach that their primary doctor or psychiatrist gave.  Others are happy with their doctor but want undivided attention from a medical professional who can spend time with them and then interact with their doctors or their therapist as an advocate.
If you or your child are on medication or considering medication for mental health or behavioral issues you may benefit from the holistic approach that our NP's offer to guide you through the decision and find the right combination of therapy, behavioral changes, emotional support and/or medication.
New client evaluations will typically start with lab work to detect vitamin deficiencies, anemia, and thyroid problems that are so common but often go undetected and can have big effects on mood and mental health. You will be screened for sleep, nutrition, and electronic usage and offered support with education and lifestyle modifications as needed. (This is especially important for those school age children!).
Are you uneasy about medication for mental health issues for you or for your child?  You will get all the facts and your concerns will be heard in a relaxed non-rushed appointment. We will address your apprehension and help ease fears and misconceptions as well as empower you to be an active participant in you or your child's care. You can decide if you want to try a medicine or a non-pharmacological approach first. No judgment
Issues and Services.
This is a partial list. Call our Client Care department to find out if our Nurse Practitioner services are right for you. 
ADULTS
Anxiety
Depression
ADHD
Trauma
Eating Disorders (including obesity)
Sexual Issues
CHILDREN/TEENS AND YOUNG ADULTS
Anxiety (including OCD)
Depression
ADHD
bowel and bladder control issues
Sexual issues (including identity)
STD's
Eating Disorders (including obesity)
Supporting documents for IEP and 504 plans
Testing accommodation requests
Behavioral issues(Oppositional, Explosive, etc.)
Transgender issues
Young adult life transition issues