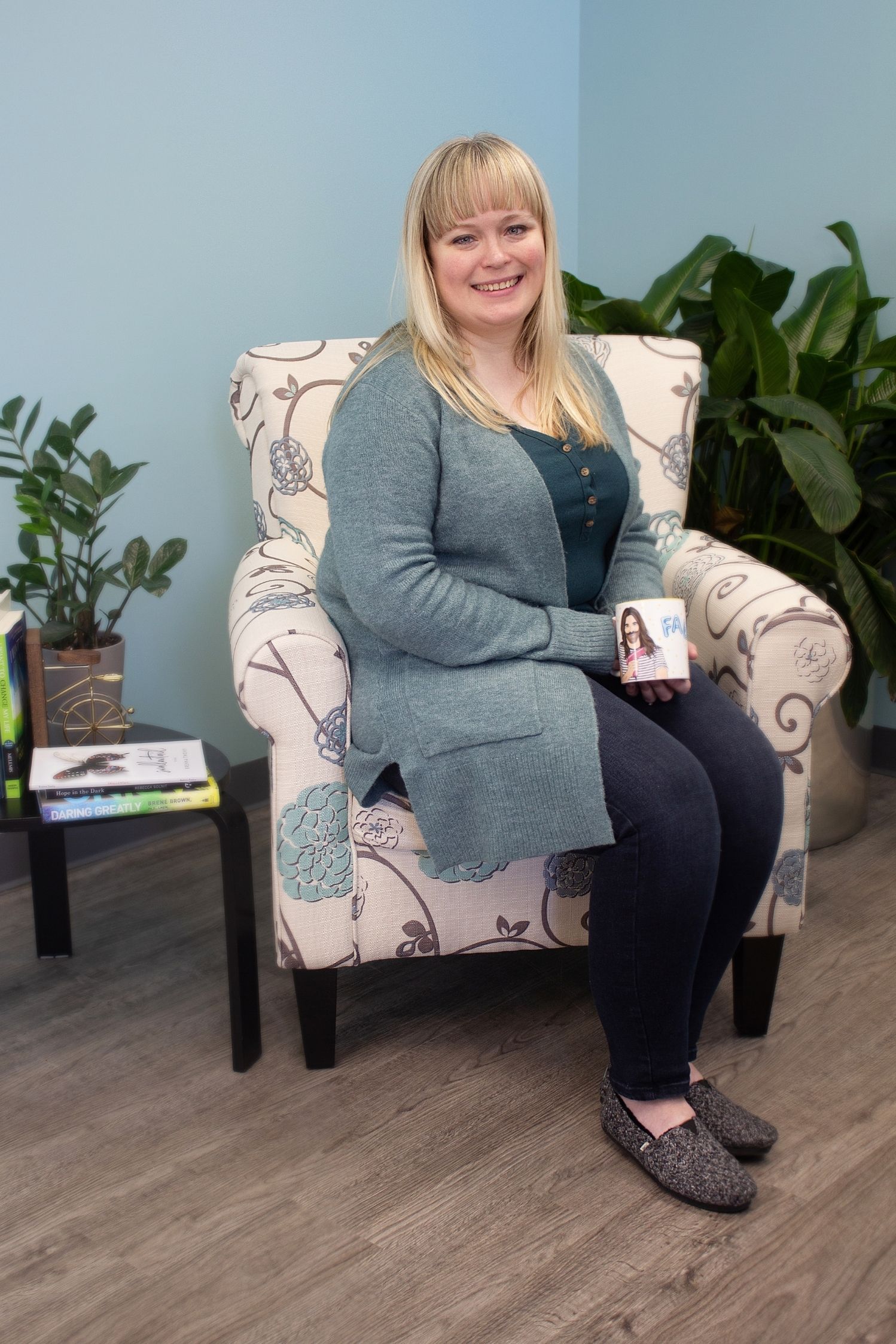 Molly believes that everyone has a story, and as a therapist, she is passionate about helping people connect with their stories.
Naturally, there are internal narratives that we tell ourselves that we believe to be true. In turn, those narratives become our story. But, there are so many different versions or perspectives to consider. Most importantly, your story must be true to who you are and embody self-compassion. Molly is here to help you uncover the various versions of your story. She will guide you through unpacking everything you already know and help you see things from different perspectives. Working with Molly, you will learn that you have the power to own your life now. Similarly, you'll learn that your past experiences don't have to define you.
Molly studied gender and women studies and was a sexual health educator in her undergraduate and graduate programs. As a result, most of Molly's clinical work has been centered around gender-based violence, such as sexual assault, domestic violence, stalking, sexual harassment, and trauma. Furthermore, she was a medical advocate of survivors of sexual assault at the hospital. Consequently, it allowed her to see the varying ways that survivors cope at the moment. On top of that, she was exposed to the criminal justice and medical systems in those cases. This experience is where her commitment to crisis work was born and is what she dedicates her life to.
For Molly, she must remain a social worker in the clinical realm working with clients. The reason is that the work and commitment with clients are the driving force and passion for what she does as a researcher.
Molly McLay is currently in a Ph.D. program at Brown School at Washington University in St. Louis to become a social work professor and researcher. Her work is grounded in the clinical realm. Part of that work is to train future clinicians, therapists, and social workers. Furthermore, the foundation of her work is in uncovering how we can harness the power of creative writing to help prevent gender-based violence and, in turn, help people heal. Most of all, the goal is to develop interventions to test and decimate to therapists and those doing prevention education. Most importantly, Molly is passionate about living in a world that is free from violence. A world where everyone can feel loved and supported. She believes we can end gender-based violence and she is committed to continuing her work on that goal.
The Different Types of Therapy Molly McLay, LCSW Uses with Clients:
Molly sees her clients through Teletherapy and is an eclectic therapist. Offering a non-judgemental space is the biggest part of the therapy work Molly does. Therefore, there may not be anyone modality that fits a client all the time. As a therapist, it requires flexibility to meet clients where they are. She uses her resources, knowledge, and experience to weave a custom treatment plan that is fluid for her clients. Some of the different types of therapy modalities include:
Person-Centered Therapy (or Client-Centered Therapy)
Person-Centered Therapy is a non-directive approach to talk therapy. Therefore, it requires the client to take the lead during sessions while the therapist guides and supports them. Ultimately, the goals are to increase self-awareness, improve self-confidence, and empower self-worth. The core qualities therapists must exhibit include: genuineness, unconditional positive regard, and empathetic understanding.
Cognitive Behavioral Therapy (commonly known as CBT)
CBT is a goal-oriented therapy that involves changing thinking and behavior patterns that are unhelpful.  Additionally, it focuses on learning better ways of coping with challenges and creating a better quality of life.
Dialectical Behavioral Therapy (DBT)
DBT is an evidence-based psychotherapy that is a modified type of CBT. It builds skills to live in the present moment, regulate their emotions, and be comfortable in uncomfortable situations. In addition, it has a strong foundation in dialects in understanding that opposites can exist, and that's ok.  Marsha Linehan, Ph.D., created DBT, and it is designed to treat a wide range of mental health issues, including depression, posttraumatic stress disorder, borderline personality disorder, among others.
Motivational Interviewing
This is a client-centered therapy approach that helps clients find the motivation within to make positive behavior changes. Essentially it empowers clients to take responsibility for their own healing. Motivational Interviewing has treated substance use and addiction disorders. However, it has evolved to support many other conditions.
Mindfulness-Based Cognitive Therapy (MBCT)
This therapeutic approach combines cognitive behavior therapy and mindfulness meditation techniques. It ultimately teaches clients to be in the present moment without judgment. Also, it guides you to actively pay attention to their thoughts and feelings. Additionally, there is a strong connection between the mind and the body with this approach. MBCT was used for treating depression and anxiety, it has grown to help treat many other conditions.
Expressive Arts Therapy
This type of therapy uses different modes of arts such as creative writing, journaling, movement, dance, music, drawing, or painting. It focuses on how a creative experience can transform one's thoughts, emotions, and experiences. Additionally, it encompasses active participation, the connection of the mind and body, imagination, and creative expression. Keep in mind, the client doesn't have to be artistic to benefit from this type of therapy.
Molly encourages people to find normalcy through laughter, joy, and hope. She also applies this to her own life.
One of her guiding posts is knowing that she is coping well in life, and giving her joy and hope is her passion for singing. She finds ways to express herself through music. Whether it's singing in the car, in the shower, with the band, she is in, or at Karyoke. She also finds pleasure in the simple things in life like her morning coffee, nice smelling things, and lush cosmetics. And the scents of lavender, cinamon and mint help to keep her grounded.
Another one of Molly's top coping skills in her own life is to build transition time from one thing to the next. For example, it is important to her to find ways to expell the emotional work from herself as she transitions from work to home life. She also finds comfort in her pets. And she loves to enjoy some netflix comedy shows that are wholesome, makes you think, is funny, and short.
A core belief for Molly in living a life of joy and fulfillment is reframing the "should's." She finds that when you place a "should" upon yourself, it becomes a choice eliminator rather than a choice expander. By removing it, a shift happens.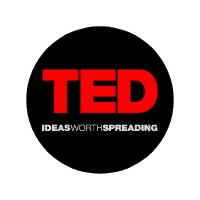 Favorite TedTalk
Brene Brown truly inspires Molly, especially since she is a reearcher. When it comes to TedTalks, her all time favorite TedTalk is The Power of Vulnerability where Brene shares how vulnerability inspires connection.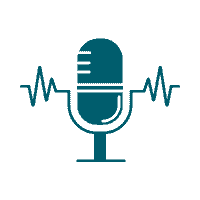 Start your therapy via Telehealth in Illinois
Check MOLLY MCLAY's Availability with client care.
Remember, the past is not your fault. However, the future is in your hands and is your responsibility.