LGBTQ+ RESOURCES IN CHAMPAIGN, URBANA, AND MATTOON, ILLINOIS.
Within our community, we are fortunate to have various organizations, support groups, and other resources that offer a place to connect. The following are resources for individuals who identify as LGBTQ+ and their families. The great thing about resources in our community is that they are accommodating – we have centers that provide education, health services, therapy services, and more whether online, over the phone, or in person. Elliott Counseling Group provides therapy services with counselors with expertise in supporting those within the LGBTQ+ community and their families.
CRISIS HOTLINES
The Trevor LIfeline
Helpline for LGBTQ Youth
Call: 1-866-488-7386
Chat: thetrevorproject.org (daily 2pm-9pm)
Text: 1-202-304-1200 (M-F 2pm-9pm)
The Trans LIfeline
Helpline specifically for trans youth & staffed by trans individuals
Call:1-877-565-8860
Info: translifeline.org
State of Illinois AIDS/HIV & STD Hotline
Call: 1-800-AID-AIDS
1-800-782-0423 (TTY)
8 am to 10 pm every day
773-661-0910 (HIV Testing & Prevention Program)
Center on Halsted LGBTQ Violence Resource Line
THE UP (UNITING PRIDE) CENTER OF CHAMIAGN COUNTY
The UP (Uniting Pride) Center of Champaign County
A multi-service agency, for youth and adults, with a purpose to support and promote human care, education, and community-building activities directed at furthering the well-being and development of the lesbian, gay, bisexual, transgender, questioning, and ally community of Champaign County.
Link to their website.
"Rainbow Room" Located in
the Lower Level of the
University YMCA
1001 S. Wright St.
Champaign, IL 61820
(217) 992-0095
The Lesbian, Gay, Bisexual, Transgender (LGBT) Resource Center at the University of Illinois at Urbana-Champaign
The mission of the Lesbian, Gay, Bisexual, Transgender (LGBT) Resource Center at the University of Illinois at Urbana-Champaign is to foster an environment that is open, safe, and inclusive for people of all sexualities and gender identities. The Center is a resource not only for the LGBT community but for the entire University of Illinois community. The LGBT Resource Center seeks to help in the efforts to address homophobia, biphobia, transphobia, and heterosexist attitudes and beliefs on the campus, and to work to make the environment safe and affirming for all students, faculty, staff, and LGBT students, faculty, and staff at the University of Illinois in particular.
Link to their website.
Room 323 (3rd Floor) of the Illini Union
1401 W. Green Street
(217) 244-8863
[email protected]
Link to their Facebook page.
UPARENT
A support, social, and educational group for parents of LGBTQ+ and gender non-conforming children. This is a welcoming space for any parent or guardian who wants to learn more about how to support and understand their children.
Parents and guardians of children of any age are welcome.
DATE & TIME
1st Thursday of every month
6:00pm-7:30pm
LOCATION
Urbana Free Library
210 W Green St.
Urbana, IL 61801
CHAMPAIGN URBANA PUBLIC HEALTH DISTRICT
LGBT-friendly sexual health services. The Champaign-Urbana Public Health District offers free, anonymous HIV testing and counseling, prevention services for HIV/STD's, safer sex information and materials. Men who have sex with men and identify as such may qualify for the 20-minute rapid HIV test. Call for an appointment. Free condoms, lubricant and other safer sex items are available as well as a LGBT-friendly lending library.

Link to their website.
201 W Kenyon Rd, Champaign, IL 61820
(217) 352-7961
GalUP
A women's group that meets to discuss unique challenges faced by women in the LGBTQ+ community. GalUP is inclusive of all female-bodies women, transgender women, or female-presenting non-binary individuals.
DATE & TIME
Last Wednesday of every mo.
6:00pm-7:30pm
LOCATION
Champaign Public Library
200 W. Green St.
Champaign, IL 61820
A peer-run LGBTQ support and social group for middle and high school youth. LGBTQ youth can expect an atmosphere of acceptance and support while meeting other LGBTQ youth. The group is co-facilitated by two adults experienced in working with youth; however, the youth participants lead the group! 
Contact: [email protected]
Date & Time: Mondays from 6pm to 8pm
Location:
"Rainbow Room" Located in
the Lower Level of the
University YMCA
1001 S. Wright St.
Champaign, IL 61820
ILLINOIS SAFE SCHOOLS ALLIANCE
The mission of the Illinois Safe Schools Alliance (the Alliance) is to promote safety, support and healthy development for lesbian, gay, bisexual, transgender and questioning (LGBTQ) youth, in Illinois schools and communities, through advocacy, education, youth organizing and research.
Link to their website.
GREATER COMMUNITY AIDS PROJECT (GCAP)
Educational programs on HIV/AIDS prevention and support services for people living with AIDS.
Link to their website.
Call (217) 351-2437 or email [email protected] for assistance.
A student group that encourages collaboration, fellowship, and awareness regarding the spectrum of sexual and gender identities and embraces membership from students of all affinities.
Link to their Facebook page.
AMASONG: C-U'S PREMIER LESBIAN/FEMINIST CHORUS
Amasong is an award-winning amateur chorus with an enthusiastic local following. They perform folkloric, women-oriented, and classical music. Amasong provides an opportunity for lesbians and feminist women to gather together in the pursuit of choral excellence. They accept self-identified women at varying levels of experience and ability.
Link to their website.
Email [email protected] for more information.
To audition email [email protected]  and tell them a bit about yourself.
Auditions are held in August and January.
ELLIOTT COUNSELING GROUP 
Here at Elliott Counseling Group, we have been serving individuals, couples and families in the community since 2002, addressing the entire range of emotional and mental health issues. In addition to providing individual, couples, family, and group therapy, we provide many additional services. We currently employ a select group of the best and most well-regarded therapists in the community, bringing diversity in personal characteristics and culture, in style and orientation, and in experience and areas of specialization.
Listed below are therapists that specialize in the issues faced by individuals who identify as LGBTQ+ and their families.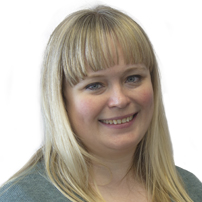 Her passion is empowering clients healing from gender-based violence and trauma, such as sexual assault and relationship abuse, as well as working with anxiety and sexual and gender identity concerns.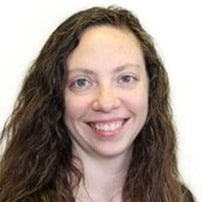 Nicole has helped clients address a variety of concerns and specializes in LGBTQIA issues, chronic pain and chronic medical conditions, grief and loss, addiction, relationships, and family issues. She takes a client centered approach and uses Cognitive Behavioral Therapy, Motivational Interviewing, strengths-based, and solution focused approaches.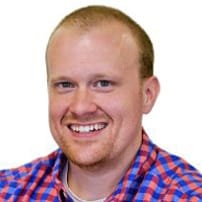 He has extensive work in working with youth and adults in managing depressive symptoms and the stress that comes with life adjustments and changes. He has supported those with grief and loss issues. Kevin has a passion to also work with clients struggling with sexual identity issues. He enjoys working with those who have issues with gaming and technology.
LOOKING FOR A THERAPIST OR COUNSELOR?
We offer medication management, therapy, and counseling services in Champaign, Urbana, and Mattoon. We would love to see if we fit your needs well. Contact our customer care team to get started.