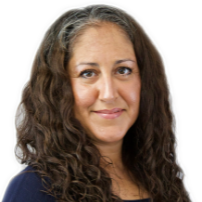 Sheerine Bazargani is a Licensed Professional Counselor with a Masters from the University of Illinois Springfield. Sheerine started her field work as an addiction counselor at Heritage Behavioral Health Center in Decatur. She has great knowledge and expertise working with addictions and recovery, but also specializes in treating ADHD, especially in adults. Sheerine's areas of experience also include anxiety, depression, couples therapy, and family therapy. Sheerine is a certified Yoga Instructor, and often uses yoga as a therapeutic modality in her sessions. In her previous work, Sheerine developed experiential groups that facilitated clients in their ability to express their feelings and become more comfortable with processing emotions. She utilizes a holistic approach for healing, which includes mindfulness, and channeling the body-mind connection. Sheerine believes in instilling hope and inspiring change in her clients, and approaches counseling with compassionate curiosity and collaborative strategies to engage clients in the process of treatment.
Sheerine is also a Certified Mental Health Integrative Medicine Provider (CMHIMP), which is essentially helping to navigate clients on their wellness journey by reducing symptoms of a mental health disorder (e.g., anxiety, depression, mood disorders, etc.) using holistic approaches. It takes all tiers of wellness (physical, mental, social, environmental, spiritual, intellectual, occupational) into consideration and teaches strategies centered around eating habits and nutrition, exercise, digestion, sleep, and more.
Interesting Facts About Sheerine:
Sheerine enjoys studying nutrition and using this knowledge while baking to create gluten-free goodies.
In her spare time, she spends her time with family, traveling, camping and other outdoor activities, reading, and crafting.
INTERESTED IN WORKING WITH SHEERINE?
Contact our Client Care Team to see her availability!