meet our therapists
SARAH BARNETT, LSW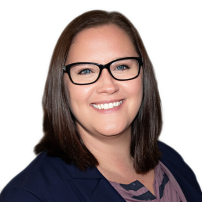 Sarah Barnett is a Licensed Social Worker with a Master's of Social Work degree from Governors State University. She has previously worked with inpatient hospitalization and various internships with minors. She currently is a school counselor for a nearby High School.
Sarah sees children as young as 4 and up to middle-school age, and families of youth and adolescents. She specializes in Anxiety, Depression, ADHD/neurodivergence, behavioral issues, school-related concerns, emotional regulation, and coping skills.
Sarah's treatment modalities are Cognitive Behavioral Therapy (CBT), Dialectical Behavioral Therapy (DBT), Play Therapy, and Trauma-Informed Care.
INTERESTED IN WORKING WITH SARAH?
Contact our Client Care Team to see her availability!