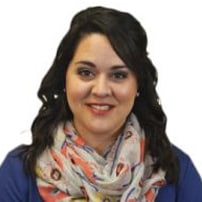 Monica Cherry is a Licensed Clinical Social Worker with a Master of Social Work from the University of Illinois Urbana-Champaign. She specializes in treating adults dealing with various life stressors and a variety of mental health disorders, including depression, anxiety, bipolar, acute stress, PTSD, spectrum disorders, and adjustment disorders. She has extensive work in crisis intervention and dealing with suicidality. Monica primarily works with individuals and couples, and her treatment approach includes: Motivational Interviewing, Cognitive Behavioral Therapy, Behavioral Activation, and Dialectical Behavioral Therapy.
Interesting Fact #1: I play ice hockey and am a die hard Chicago Blackhawks fan! Go Hawks!
Interesting Fact #2: In my spare time, I enjoy playing guitar, knitting/crocheting, doing arts and crafts, reading food blogs, watching useful YouTube videos, and cleaning/organizing.
INTERESTED IN WORKING WITH monica?
Contact our Client Care Team to see her availability!