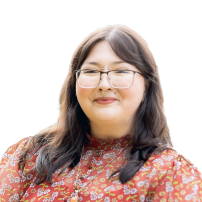 Katrina Halfaker is a Licensed Social Worker with a Master of Advanced Clinical Social Work degree from the University of Illinois.
Katrina is experienced and comfortable working with clients with disabilities, personality disorders, ADHD, associative identity disorder, and mild substance abuse. She provides care for adolescents, adults, and the LGBTQ community. Katrina is open to working with Non-monogamy or CNM clients.
Katrina currently uses prolonged exposure therapy, CBT, DBT, and some motivational interviewing. She likes using humor in sessions to better relate to her clients.
INTERESTED IN WORKING WITH katrina?
Contact our Client Care Team to see her availability!