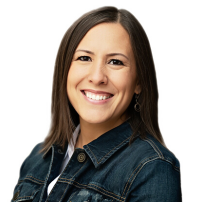 Jeana Roth is a Licensed Clinical Professional Counselor at Elliott Counseling Group. As a therapist, Jeana has experience treating clients with Anxiety, Depression, Parenting Issues, Grief, Trauma, and Personality Disorders.
Jeana is comfortable working with adults and families. Her expertise includes Attachment Issues, Caregiver Fatigue, Chronic Illness and Pain, Religious Trauma, and Christian Based Therapy (by request). Jeana is a completely safe space with her clients, making them feel all their feelings: yelling, being angry, and using darker humor or sarcasm. She is not afraid to let the clients process their emotions in whatever way they need. 
Jeana utilizes several modalities such as DBT, EDMR, Family systems, Mindfulness, Breathwork, and Christian or Faith Based Counseling.
INTERESTED IN WORKING WITH JEANA?
Contact our Client Care Team to see her availability!