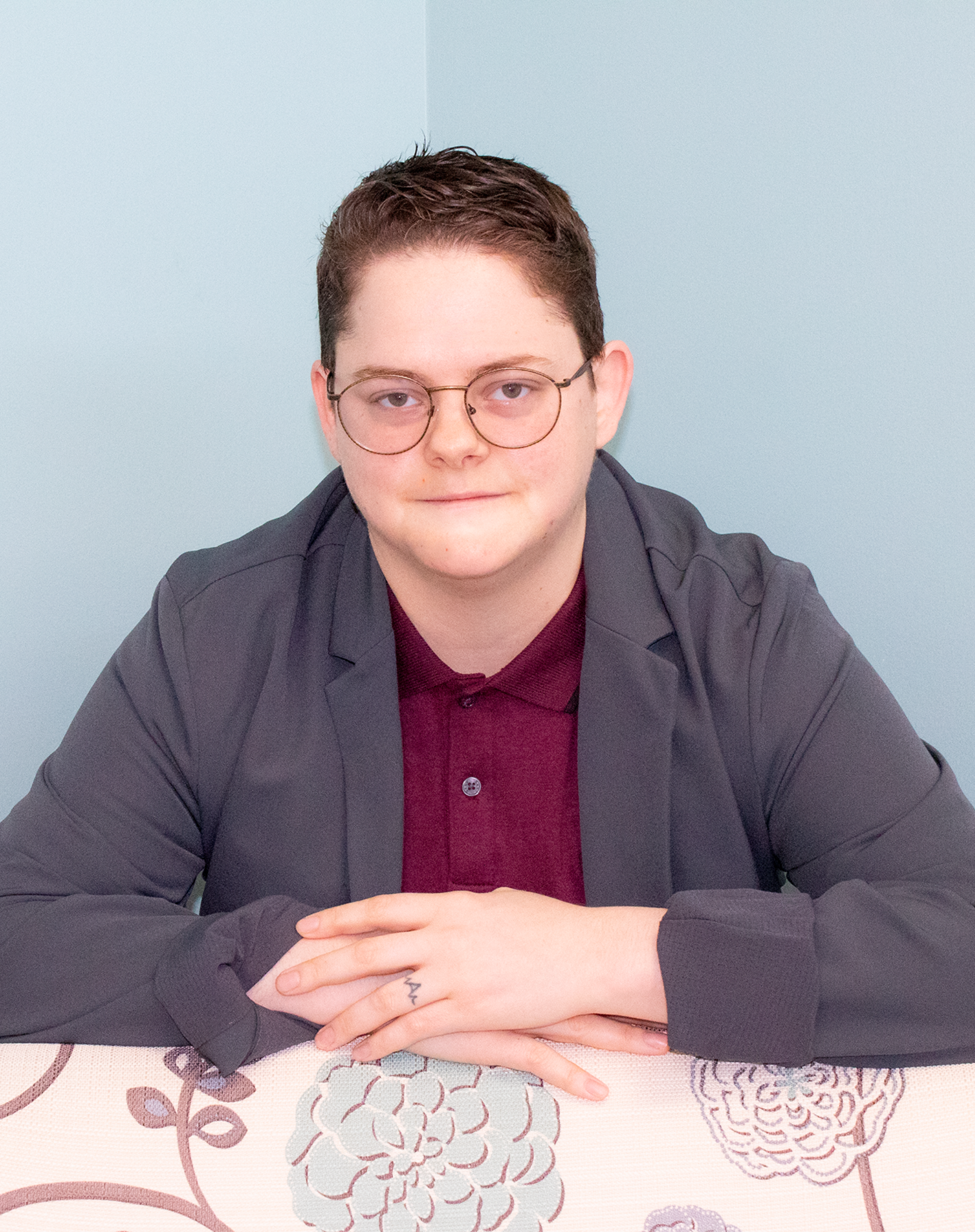 Grant Scott is enamored with life, relationships, and emotions. In other words, those are his core values. Therefore, becoming a licensed clinical professional counselor was natural.
He is simply people-struck and loves all walks of life. As a result, he is comfortable working with a wide range of people from children, adolescents, college students, young adults, adults, and even families struggling with issues in poverty. He is passionate about building meaningful relationships with his clients and having deep conversations to work through struggles and hardships. 
Grant has found that society plants this seed in people at a young age that life is linear. He wants you to know that there are no expectations in life and it is possible to separate society from yourself. It is possible to set your own personal norm regardless if things happen sooner or later than you expected. His ultimate goal is to establish empathy, and whole-heartedly listen to what you are going through and get through it together. 
The Different Types of Therapy GRANT Scott, LCPC, NCC Uses with Clients:
Grant offers a safe and non-judgemental space for his clients to go at their own pace. He has worked with clients through many walks of life from working with underprivileged youth and helping them through life situations to working with individuals facing grief and loss. He has helped clients who suffer from anxiety, depression, poverty, and more. Some of the different types of therapy modalities that Grant utilizes in treating his clients include:
Rogerian Therapy, also called Person-Centered Therapy or Client-Centered Therapy
Rogerian Therapy is a non-directive approach to talk therapy. Therefore, it requires the client to take the lead during sessions while the therapist guides and supports them. Ultimately, the goals are to increase self-awareness, improve self-confidence, and empowering self-worth. The core qualities therapists must exhibit include: genuineness, unconditional positive regard, and empathetic understanding.
Solution-Focused Therapy
Solution-Focused Therapy is short-term and focuses on the solutions rather than the problems. It leverages positive psychology and is very goal-directed and future-focused. Grant has previous experience in using this with students of all ages as it is the primary modality in the education system with counseling. 
Cognitive Behavioral Therapy (commonly known as CBT)
CBT is a goal-oriented therapy that involves changing thinking and behavior patterns that are unhelpful.  Additionally, it focuses on learning better ways of coping with challenges and creating a better quality of life.
Therapeutic Play Therapy
Play Therapy is an interpersonal process where a trained therapist uses the therapeutic powers of play in order to help clients address and resolve difficulties. Play is the language of children. Since this is their natural way to communicate and learn, this helps them understand relationships, challenges and their world. This method allows them to express their thoughts and feelings that are appropriate for their own level of development. Additionally, it helps them learn effective problem-solving skills, communication skills, and behavior changes.
Mindfulness-Based Cognitive Therapy (MBCT)
This therapeutic approach combines cognitive behavior therapy and mindfulness meditation techniques. It ultimately teaches clients to be in the present moment without judgment. Also, it guides you to actively pay attention to their thoughts and feelings. Additionally, there is a strong connection between the mind and the body with this approach. MBCT was used for treating depression and anxiety, it has grown to help treat many other conditions.
Expressive Arts Therapy
This type of therapy uses different modes of arts such as creative writing, journaling, movement, dance, music, drawing, or painting. It focuses on how a creative experience can transform one's thoughts, emotions, and experiences. Additionally, it encompasses active participation, the connection of the mind and body, imagination, and creative expression. Keep in mind, the client doesn't have to be artistic to benefit from this type of therapy.
At a young age Grant experienced poverty, grief, and loss. Therefore, he genuinely empathizes with those who are experiencing grief, loss, and challenging life transitions.
Grant was adopted at birth and lost his mother at the young age of six and became a widower at the age of twenty-six. He married his high-school sweetheart and never imagined he'd lose him so soon. Through these hardships he developed a passion for relationships and all the stages as well as emotions and what they mean.
When it comes to his own coping skills, he believes in a foundation of a growth mindset and puts continuous effort into his own personal development and self-expression. With that in mind, he is a published poet and author and has a passion for art, painting, and music. Additionally, he finds comfort in building things with his hands. He has collected legos since childhood and there are times when things get stressful that he pauses to create something out of legos.
Grant truly believes in doing his part to be a better version of  himself each day. When challenges arise journaling is an outlet that helps. Positivity is incredibly energizing for him.
Favorite Children's Book
Grant's favorite children's book is the The Little Prince by Antoine Saint-Exupéry. This is about a little boy who describes his journey from planet to planet, each tiny world populated by a single adult. It is about figuring out how to navigate the world of adults. It is told in a symbolic way and is a tool to help children understand adults better.
Monica Lewinsky's The Price of Shame. She talks about her experience with public shaming online when social media was not even a thing yet. In a brave talk, she takes a hard look at our online culture of humiliation, and asks for a different way. You get to learn first hand her perspective of the situation she experienced. 
Start your therapy via Telehealth in Illinois
Check Grant SCOTT's Availability with client care.
Remember, the past is not your fault. However, the future is in your hands and is your responsibility.