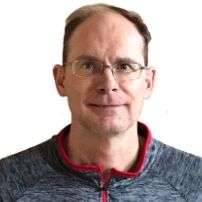 Frank Bates is a Licensed Clinical Professional Counselor (LCPC) and a Certified Cognitive Behavioral Therapist. He received his Master's degree at Eastern Illinois University (M.S. ED) in Guidance
and Counseling. He has worked with clients in the community setting, corrections and with patients that have been hospitalized.
Frank also enjoys working with couples and utilizes a therapeutic approach that he calls the "ABC-4B" approach (acceptance, acknowledge, attention, belief, benevolence, commitment, compassion; and the 4B-bitterness, berating, belittling and blaming). He specializes in working with adults who are experiencing anxiety, depression, self-worth issues, life transitions, and some personality disorders as well.
As a therapist, Frank is passionate about empowering the client in their therapeutic progress aligned with their goals and values. He utilizes several modalities such as Cognitive Behavioral Therapy (CBT), Acceptance and Commitment Therapy (ACT), Rational Emotive Behavioral Therapy (REBT), and Christian Counseling.
Interesting Fact #1: Frank is a veteran of the U.S. Army and he enjoys playing golf and going to the gym.
Interesting Fact #2: Frank is a published poet and enjoys listening to classical music and Irish/Celtic music.
INTERESTED IN WORKING WITH Frank?
Contact our Client Care Team to see his availability!