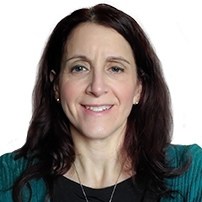 Elizabeth Brandon is a Licensed Clinical Social Worker and has a Masters of Social Work from the University of Illinois at Urbana-Champaign. Prior to becoming a therapist, she was in the United States Air Force for six years. Being in the military lead her to seeing different cultures and many life challenges. Through her experiences in the military and through her own personal life experiences and challenges is what made her realize that she wanted to become a therapist and help others navigate through their life challenges and come out on the other side. 
Elizabeth has many certifications and trainings that she has earned over the course of her career that include: The Body Keeps the Score, Transforming Grief and Loss, Domestic Violence Advocacy, Parenting with Love and Limits, and several others.
For over a decade, Elizabeth has been working in the mental health field during which she gained experience in working with at-risk youth, trauma, grief and loss, and domestic violence. While she is passionate about helping clients in these areas, she also supports clients with many issues including anxiety, depression, PTSD, and many other mood and personality disorders.   
Elizabeth utilizes many modalities including Solution-Focused Therapy, Family Systems Therapy, CBT, Narrative Therapy, Crisis Intervention, Task-Centered Therapy, and Psychoeducation. She primarily supports seeing clients who are seeking a Therapist in Charleston-Mattoon.
INTERESTED IN WORKING WITH Elizabeth?
Contact our Client Care Team to see her availability!