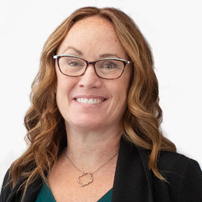 Crystal Clark, a Nurse Practitioner here at Elliott Counseling Group, did her graduate studies at Chamberlain College of Nursing. She is very compassionate and has a true niche and dedication to working with adults on a wide range of issues. Some common issue she treats includes anxiety, depression, bipolar, PTSD, and ADHD. The clients that Crystal sees are adults age 23 and above who are needing medication support.
She has a lot of experience in the field and found her niche in anxiety and depression while she was working in primary care. She also has experience helping clients with clients who have been sexually assaulted, mood disorders, eating disorders, and clients who need extra help from medication with the addition of therapy.
Crystal understands that people reach out to get help at their worst time and she has a genuine concern to help. She has a true passion for helping others and is an advocate for mental health. Most clients she sees are in therapy and she encourages long-term health practices. She truly considers whole-body care when prescribing medications.
INTERESTED IN MEDICATION MANAGEMENT?
Contact our Client Care Team to schedule your appointment!