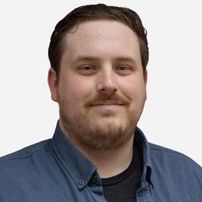 Chris Bell is a Licensed Social Worker (LSW) and received his Master of Social Work at University of Illinois. He comes with a variety of clinical experience. For instance, during his studies of obtaining his Bachelors of Psychology he was exposed to counseling, clinical supervision, outreach, psychoeducation, and interpersonal communication skills as a Counseling Center Peer Professional. Furthermore, while in graduate school he worked for a counseling center as an Applied Behavior Analysis (ABA) therapist working with children with autism. Additionally, he worked with the U.S. Department of Veteran's Affairs in their Therapeutic Supported Employment Services program (TSES). There he was able to help Veteran's who had a hard time maintaining employment due to a mental illness or substance abuse issue.
Chris works with a variety of clients from children with autism, college students, veterans, and individuals of various ages and backgrounds. He specializes in working with clients who suffer from substance abuse. Additionally, Chris is skilled in Group Therapy, Anger Management, Psychosis, Frequent Substance Use, Trauma, Addiction, and Crisis Management. Furthermore, he identifies as a general specialist who is skilled at working with issues such as anxiety, depression, phobias, relationship issues, life transitions, and more.
When it comes to his therapy style, Chris is very person-centered in his approach. Additionally, when appropriate he is direct and challenges his clients. He tailors his style based on the individual and utilizes modalities such as Motivational Interviewing, Cognitive Behavioral Therapy (CBT), Psychoeducation (PE), and Solution-Focused Therapy. 
INTERESTED IN WORKING WITH CHRiS BELL?
Contact our Client Care Team to see his availability!