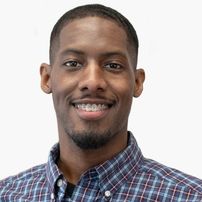 Cameron Hunter, a Licensed Professional Counselor (LPC) specializes in working with those going through life transitions. He also works with people who are struggling with anxiety, depression, bipolar disorder, anger management, ADHD, gender issues, as well as with minority populations who are experiencing challenging life experiences. As a younger professional, Cameron relates closely to and enjoys work with college-aged individuals who are navigating the evolving phases of life. In addition, Cameron is passionate about helping children who have a diagnosis or even symptoms of ADHD.
Cameron's style is unique and tailored for the individual. He uses a combination of Cognitive Behavioral Therapy (CBT)and Dialectical behavior therapy (DBT). He is not only kindhearted and approachable, but also laid-back with a respectful sense of humor. 
Cameron received a Master of Science in Clinical and Community Mental Health from Western Illinois University and gained experience as a student counselor while he was attending this graduate school.  
Interesting Fact #1: Cameron was voted 'Most Friendly Student' back in high school- and he sure does have our vote!

Interesting Fact #2: He enjoys playing tennis and swimming in his off time! 
INTERESTED IN WORKING WITH CAMERON?
Contact our Client Care Team to see his availability!