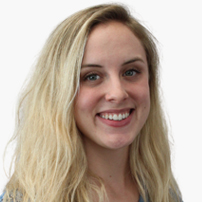 Audrey Aeilts is a Licensed Clinical Professional Counselor and received her Master of Science in Psychology in Clinical and Community Mental Health from Western Illinois University. She has a background in working with those who have experienced domestic abuse, sexual assault, trauma, post traumatic stress disorder (PTSD), and crisis intervention. Additionally, she has experience in working with children in the foster care system.
Audrey is comfortable working with individuals, families, couples, and groups. Furthermore, she welcomes working with teens, young adults, and adults. She treats various issues such as anxiety, depression, trauma, and abuse. When it comes to her therapeutic style, Audrey utilizes a Client-Centered Approach and meets her clients where they are. Additionally, she often utilizes Cognitive Behavioral Therapy (CBT).
Audrey Aeilts is specially trained in the following areas:
Eye Movement Desensitization and Reprocessing (EMDR)
Domestic violence advocate training at MCCA in McLean County
Sexual assault crisis hotline training at YWCA in McLean County
Interesting Fact #1: She has a chihuahua dog named Charlie, enjoy the outdoors, and is close with her family.
Interesting Fact #2: Her younger brother recently got drafted by the Colorado Rookies.
INTERESTED IN WORKING WITH AUDREY AEILTS, LCPC?
Contact our Client Care Team to see her availability!