meet our therapists
ATIYYA THOMPSON, PRE-LICENSED PROFESSIONAL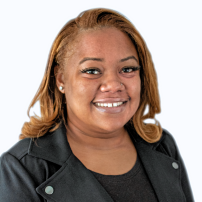 Atiyya Thompson is a graduate student at Walden University and a therapist at Elliott Counseling Group. She earned her degree in Clinical Mental Health Counseling from Southern Illinois University.


Atiyya specializes in life stressors, anxiety, depression, chronic mental illness, life transitions, and relationship issues. Atiyya has many years of experience in child welfare and is a Doula with experience working with pregnant women during and after their pregnancy. She does not use any specific modalities, but loves to use humor and has a flexible personality to meet clients where they are.
INTERESTED IN WORKING WITH atiyya?
Contact our Client Care Team to see her availability!