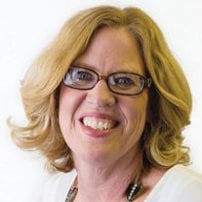 Angie Patton has a Master of Science degree in Community Counseling, and is a Licensed Professional Counselor. Her expertise extends to addictions (food, drugs, alcohol, etc.) and codependency/family issue around addictions. Angie can work with all presenting issues for couples, individuals and families. She provides assessments for substance abuse and anger issues and is an expert public speaker.
Professionally, Angie combines dual roles as a therapist and special educator in the school system. As such she brings valuable experience working with adolescents, families, and individuals with special needs.
Angie provides Educational Advocacy services for Elliott Counseling Group clients whose children have IEPs (Independent Educational Plans).
Interesting fact #1: Angie draws upon recovery from her own addictions and those in her family as well as her professional training in her therapeutic approach. Her clients value her for her non-judgmental attitude.
Interesting fact #2: Angie has raised amazing children and bonus (step) children and is the grandparent to many bonus grandchildren as well as her biological granddaughter Lucy, who lives in northern Illinois where she loves (of course) to spend her weekends.
INTERESTED IN WORKING WITH ANGIE?
Contact our Client Care Team to see her availability!